The One Hundred – Chaos & Bliss (Album Review)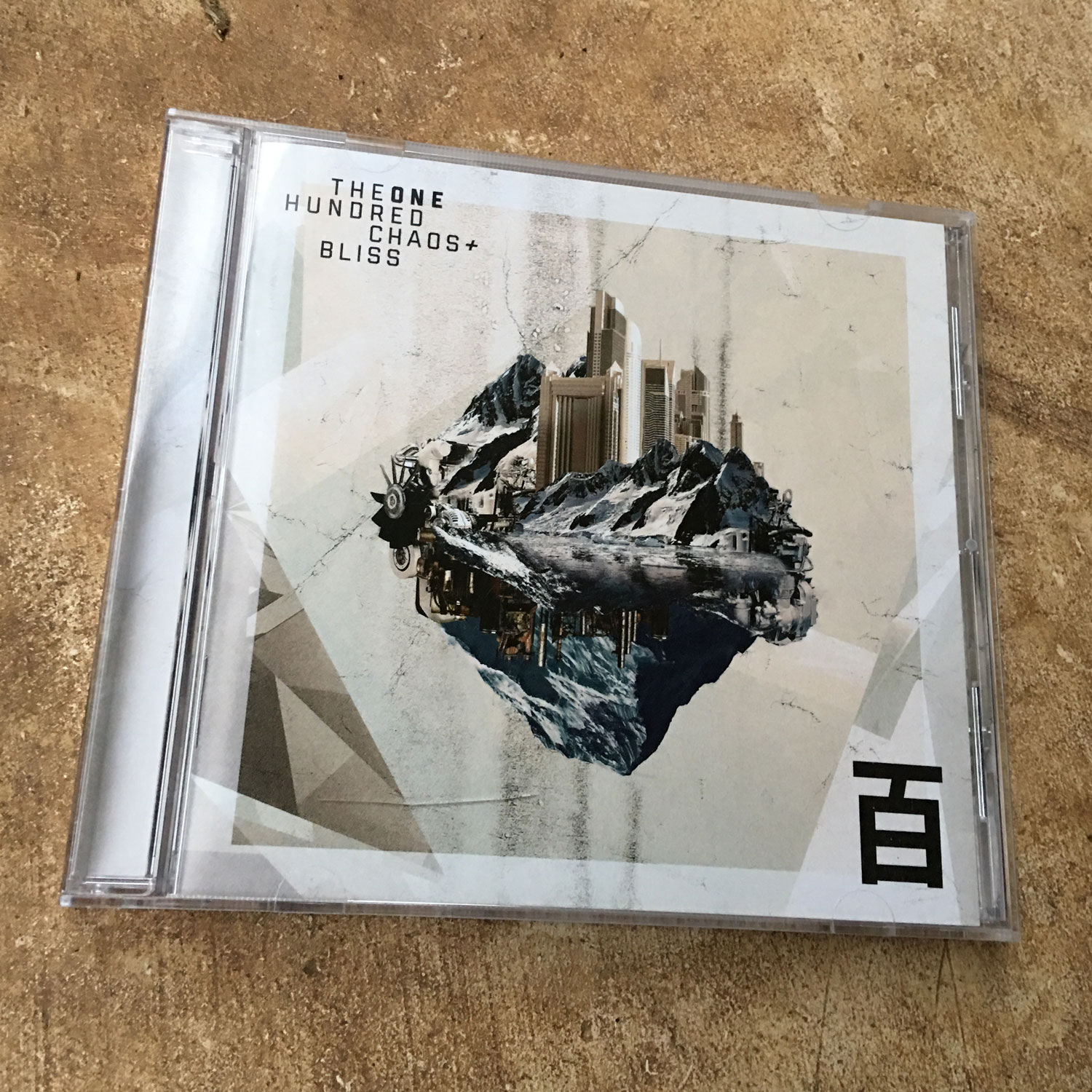 ​This week I had the privilege of listening to The One Hundred's newly awaited album Chaos & Bliss (stylized as Chaos + Bliss on the artwork) released by Spinefarm Records. The One Hundred, according to their Facebook page, are a London-based band combining elements of metal, electronica, hip hop, rock and dance. Chaos & Bliss is their first major release, aside from their 2014 debut EP Subculture, making this album their first full-length album. Chaos & Bliss was released in the UK on June 2nd, 2017 with a U.S. release slated for September 8th.
Notice how I said earlier that a U.S. release was slated for release. That's because the album was never released digitally in the U.S. There was an iTunes Pre-Order set up for the album to release on September 8th, But unfortunately when that date arrived the pre-order disappeared. No album was to be found on any US online store. Because I live in the U.S., listening to this album became much the more difficult. Fortunately I was able to pick up a physical CD copy of the album on Amazon.com. I'm not sure why the album was pulled from the U.S. online stores, but the album is still being sold digitally in Europe so I'm still going to review it.
Chaos & Bliss: Is The One Hundred's newest effort good? Yes and no. Considering that their last effort Subculture sounded reminiscent of Asking Alexandria's mix of electronics on metalcore, Chaos & Bliss relys on rap verses and screams on top of guitars and synths. This new effort can be summed up as a metalcore version of Linkin Park's Hybrid Theory with more emphasis on screaming and rap with less emphasis on melody hooks.
This album is not for metalcore purists. If all you're looking for is metal and screaming, I would recommend you check out the song "Hand of Science." Otherwise, I'd look elsewhere. Chaos & Bliss is very much a music experiment. Every song is a mix-mash of genres with some working brilliantly and others leaving much to be desired. Great examples of successfully genre-mixed songs would be with two of these album's singles "Monster" and "Chaos & Bliss." They successfully blend rap and metalcore while adding a sprinkle of electronics to further distinguish The One Hundred's new-found sound.
Track-By-Track Review
Dreamcatcher (4.5/5) – The first song on an album is always one of the most important songs for it gives the listener expectations of what's to come. So how does Dreamcatcher fare in this regard? It is an adrenaline filled track starting with an intense screaming verse on top of pounding electronic drums eventually turning into a metalcore mosh fest. So it does a sufficiently good job. Strangely enough, the only indication of electronics usage happens around 2 minutes where swirling bass electronics drive Jacob Field's (The One Hundred vocalist) rap vocals home. I found the chorus to be a little dull but overall this is an energetic track.
Monster (5/5) – This is the second of the three singles released before the rest of the album. This song perfectly demonstrates how mixing genres effectively can create a catchy enjoyable song. Everything from the beginning rap drums with choral vocals, turning to hard-hitting guitar mixed with high pitched screams, this song excels in almost every way.
Disengage (4/5) – Immediately as this song starts, I got that 'breaking away from the system' rap song vibe, just mixed with a little bit of metalcore guitar. I wouldn't necessarily say that this is a standout song but it definitely does feel like it belongs on the album.
Dark Matters (5/5) – This is the very first single released in promotion for this album. When I first heard this song's chorus, I thought it the repeating of "Dark Matters" was annoying. But after a couple of days of hearing it, I found myself singing the chorus in my downtime. So because of this song's catchiness, I could see this as being a good song. I like the alien-like synth in the verses and was blown away by the singing bridge part around the 2:45 mark. That part in particular raises this song to a higher level.
Fake Eyes (3.5/5) – I don't know if you can really call this a full song since it's only a minute long. Personally since I like electronic trap, and so I liked the beat and low pitch vocals. This song is really just an electronic interlude but fun nonetheless. It doesn't really show what The One Hundred are capable of though.
Hand of Science (5/5) – Right when this song starts, it's heavy and in-your-face. The One Hundred have something to say and you're gonna hear it. From the name alone, it can be inferred that they are calling out religion in their lyrics. Although this song is one of the few that is liberal with its use of electronics, just by the emotion and aggressiveness of this track makes this song a standout.
Boomtown (4/5) – Immediately I got an oriental vibe from the beginning synth. This track is different in that it features female vocals in the chorus (which are uncredited, so I don't know whose they are). Overall this is a fun song and stands up above some of the other songs but never reaches the heights of this album.
Blackjack (3.5/5) – This song starts out with a sampled rap vocal saying "blackjack. You can't win". It also features some singing vocals which are predictable, but pleasant a the same time. I find that this track seems a little too similar to the last track preceding it but it is good nonetheless.
Retreat (3/5) – I don't know why but this is the part of the album where I started to get bored. I don't think this song is boring, but it just seems like this song was made of all the other characteristics of the previous songs and doesn't bring anything new. It's got an alien-like synth and has the same repeating phrasing that "Dark Matters" had with different lyrics obviously. I'm not sure if it's just this song or just it's placement on the album.
Who We Are Now (2.5/5) – So I would say this is the ballad of the album, I think? I honestly don't understand what this song was supposed to be. At first, I thought this was supposed to be the softer radio single but then 2/3 in the songs there's a metal breakdown. This is without a doubt the black sheep of this album. If there was one track I might scrap from this album, this would be it.
Chaos & Bliss (5/5) – So at this point of my listening, I was starting to get fatigued. Especially after the last two songs. That was until this song came on. This was the last of the three singles for this album and I wouldn't be hard pressed to say this gives "Monster" a good run for its money. In fact, this song sounds kinda like "Monster" Part 2 but with a some female vocals, more electronics and no choir sample. This song is just what I needed to keep me listening to the end of the album.
Feast (5/5) – Best album closure song. If you were waiting for that epic finish to the album, this is it. Although not as heavy as "Hand of Science," this song is definitely head-banging material. If I had one complaint, it would be of the one minute silence between this song and the one minute bonus song reminiscent of the earlier "Fake Eyes" closing the album. This would've worked in the CD listening age but in a digital age, a minute of silence can feel like eternity. Besides that gripe, this is one of the better songs on the album.
Track highlights: "Monster," "Dark Matters," "Hand of Science," "Chaos & Bliss" and "Feast."
Worth a listen?
Yes. This album is definitely worth a listen, especially if you like metalcore and rap. It is unfortunate that this album isn't available on Spotify or Apple Music in the U.S. which makes listening to this album a pain. But if you're willing to buy a physical copy, then this album is definitely worth a gander.
Music Sample
Buy the album