I See Stars – Treehouse (Album Review)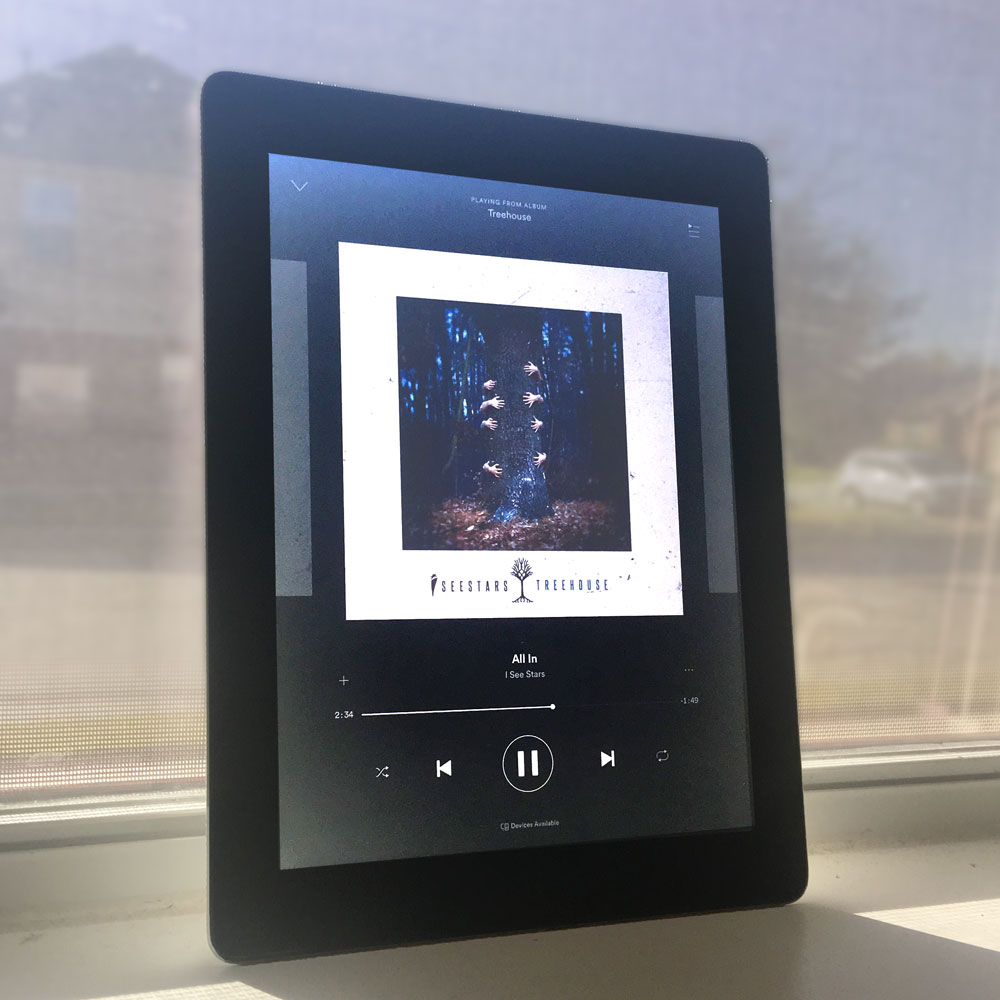 A couple weeks ago, I had the chance to watch the newly released music video for the I See Stars song "Everyone's Safe In the Treehouse." This was a song off their most recent album Treehouse which, before its 2016 release, I was extremely excited for. When I finally got a chance to listen to the album, I was left extremely disappointed. I didn't find the three singles released before hand to be that bad, but I found the rest of the album to be not that great. Maybe it's possible that I was just not in the right frame of mind or maybe my expectations were set too high. Either way, watching their new music video seemed like the perfect opportunity to revisit Treehouse.
Before we get into the album review, let me give you some I See Stars history. I See Stars, reigning from Warren, Michigan, classifies themselves as an EHM (electronic hardcore music) band. They have recorded and released a total of full-length albums, all of which have been released on Sumerian Records. Their albums Digital Renegade and New Demons, directly preceding Treehouse, stand as two perfect examples of how to properly merge metalcore with electronics. While bands such as Asking Alexandra and Bring Me the Horizon had dabbled with synths in their metalcore, I See Stars writes their songs surrounding the electronics rather than adding electronics on top of an already metalcore song.
If I loved their previous two albums, why would I find their newest album disappointing? Well there's a simple answer to that question. According to Alternative Press, six months before Treehouse, I See Stars asked their keyboardist/screamer Zach Johnson and guitarist Jimmy Gregerson to leave the band. It would be dense to not expect change, but I did not expect this lineup change to change the band's sound this much. These two members must have been instrumental in creating their previous sound, because I See Stars' most recent album lacks much of that same energy. But that's not to say that Treehouse is a complete dud. This weekend I had a chance to listen to the entire album again, so let's start the track-by-track review.
Track-By-Track Review
​Calm Snow (5/5) – ​​Once I was able stop my brain from expecting another New Demons, I found this song to be quite enjoyable. It includes pretty much no screaming, except for a small scream at the end by the lead vocalist Devin Oliver. Melodically this song is pleasant to listen to and one of the best songs on the album. As the name suggests this is a slower and calmer track.
​Break (4.5/5) – ​​This was one of the three singles released prior to the album's release. It starts with a droning heart monitor-esque synth that does a lot to drive the song along. Then unexpectedly this song includes an extremely heavy guitar breakdown that I could help but head bang to. The rest of the song is all singing and a little quieter. The heavy breakdown is constantly juxtaposed the quieter verses and choruses. The only complaint I have is he lack of any screaming. With such a heavy breakdown, I find the lack of any screaming to be slightly disappointed.
White Lies (3/5) – ​This is a strange song. It started with such promise with its sampled "you said you'd be there" vocal which is easily one of the catchiest lines on this album. Even the vocals right after the beginning samples, saying "you said you'd be there til the bitter end" showed promise. But right after 44 seconds of the song, the song seems to lose its magic. The verses sound kinda boring and the chorus is okay. The real standout of this song is the sampled vocals.
Everyone's Safe in the Treehouse (4/5) -​ ​We finally made it to the song that led my to write this review. This is a good song, but compared to "Calm Snow" and "Break," it's kinda meh. This is around the moment, I realized this album really didn't have much screaming. Can I call this metalcore? The chorus is just catchy enough, with the verse being okay. I, however, quite enjoyed the heavier "you don't get it" bridge part, but that section was short lived.
Running With Scissors (3.5/5) – ​​This song starts with an explosive in-your-face breakdown immediately. This breakdown got me excited, but unfortunately after the breakdown, the song calms down again. I actually liked the verse melodies, but I found the chorus was what really brought the song down for me. I did like how there was a little bit of screaming to tease us of their metalcore past. Sarcasm aside, this was actually another of the three singles released prior to the album and that's quite a surprise to me. I think I would've chosen "Calm Snow" over this song.
Mobbin' Out (5/5) – ​Now this song surprisingly starts slow like many of the other songs on the album… but this is the very first single released for this album and I already knew what to expect. This was I See Stars song proving that they could write similar content of the New Demons variety without the band members they let go, and you know what? They really do nail this song. This is the first song on he album to truly feature more than one line of screaming and I appreciate that. I would even argue that Devin does a really good job with his screaming. This song features what makes I See Stars really shine: electronic breakdowns. I find their electronic breakdowns to be far more effective to their guitar breakdowns. Overall best song on the album.
Walking On Gravestones (5/5) – ​​Wow. Two really great songs in a row. This song surprised me. It's almost like a instrumental, but it honestly feels the most emotional than any of the other songs. This song is much more melodic than the previous monotonously sounding tracks. This is truly a standout track.
Light in the Cave (3.5/5) – ​​I remember there being a Light in the Cave tour for I See Stars, so this must be that song that started that tour. This song is okay. It's got some heavy guitar but Devin's clean vocals really take away much of the heaviness. This is where I really started to have album fatigue. Too many of the songs were just okay and sounded too similar.
​All In (5/5) – ​​Never has an album so quickly redeemed itself than with this song. Easily the most unique song on the album. I love the different vocal singing style on this song. Again, this song features another electronic breakdown which I'm 'all in' for. And just as this song couldn't get better, there's a trance-like drums and bass groove that occurs around the half-mark that truly makes this song the next best song on the album.
Two Hearted (4.5/5) – ​​I don't think I've ever heard such a happy sounding I See Stars song as this one. Don't worry, it's happy sound is what propels this song over others on this album. The real standout is the "you can call it what you want" chorus vocals. Easily they are some of the catchiest vocals on this album.
Portals (4/5) – ​​I kinda wish I See Stars would decide on whether they were metalcore or not. Currently only a couple of songs have featured screaming and only about one used screaming to it's full potential. In this song, I See Stars decides suddenly they were metalcore again. I would argue that this song is heavier than "Mobbin Out" which is cool, I guess? Don't get me wrong, I love how heavy this song is. I just feel like it doesn't quite fit on this album. I'm not the biggest fan of the super high vocals in the beginning of the song, but that's a small gripe. There is an EDM drop at the end of this song which is pretty fun, but it does take a while to get to it.
Yellow King (3.5/5) – ​​Here we are with the closing track. I'll give it this: "Yellow King" sounds at least a little more unique than a multitude of tracks on this album. The chorus is acceptable, but not as catchy as a would want. Also just randomly round the halfway mark, I See Stars decides they're a screaming band again. Make up your mind I See Stars. A little disappointing for the final track of the album.
Track highlights: "Calm Snow," "Break," "Mobbin' Out," "Walking On Gravestones," "All In," and "Two Hearted."
Worth a listen?
​In all honestly, this is an okay album. I do not think Treehouse is a great album, but it does have some good songs. Compared to I See Stars' previous albums New Demons or even Digital Renegade, this album does not even compare. However the band did ask two members to leave, so I'm not really surprised. I'm just a little disappointed. If you're a metalcore fan, I'd say give this album a pass. Go listen to I See Stars' New Demons, for that is a much better album in my opinion.
Music Sample
Album Links